Having headache yet again.
Bro was saying: You're eating panadols again!
>.<
I spent a whole day with BF today and is feeling very loved, as usual.
=)
I mentioned that our bunny, Snowy, is growing really fast.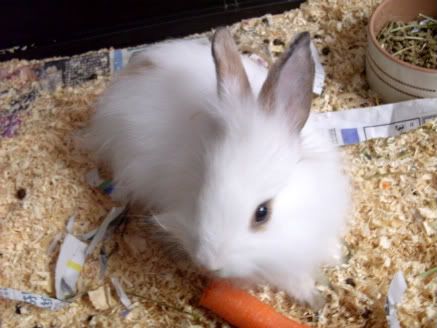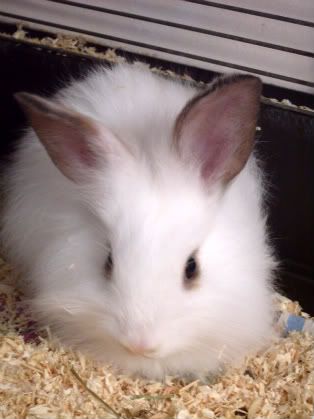 Its trueeeeeeeeeeeeeeeeee~
She's really curious about every little thing, just like a bunny would.
And she loves to be stroked.
One thing is that, her claws are getting sharp and long.
Scratches hurt, ya know.
Thinking of getting her groomed, esp with her fur coat growing long.
Was on the train home from BF's place, and the cabin we landed up in was....
Well, its not that we're THAT racist, or nationality-ist.
But we happened to be in a cabin of a few foreign nationalities, and the volume of chit chats was beyond bearable.
I kept cringing in irritation.
I saw Qi on the train!
Gave her a belated Birthday hug.
She said BF is 二十四孝 BF, cause he sent me home from Boon Lay, then he'll go back to Boon Lay by himself.
<3 Bf =D
I kept having this song rotating in my head.
Dai yin maiiiiiiiiiii dai yin maiiiiiii~
Thai song, and Dai Yin Mai means, can you hear it.
BF has it on his Ipod playlist.
So it kept coming into my brain for a dance.
Its really nice, trust me!
Blogger is still havoc.
Photos and links couldn't be uploaded.
This is terribleeeeeeee.
I have to rely on Photobucket.
Roar.